Onze webinar studio is gevestigd aan de Binckhorstlaan 36 in Den Haag. Onze studio is uitgerust met een set LED-lampen, twee full HD PTZ Camera's, professionele geluidsapparatuur en een snelle streaming-pc met daarop de benodigde software om jouw online event of webinar naar elk gewenst platform te streamen.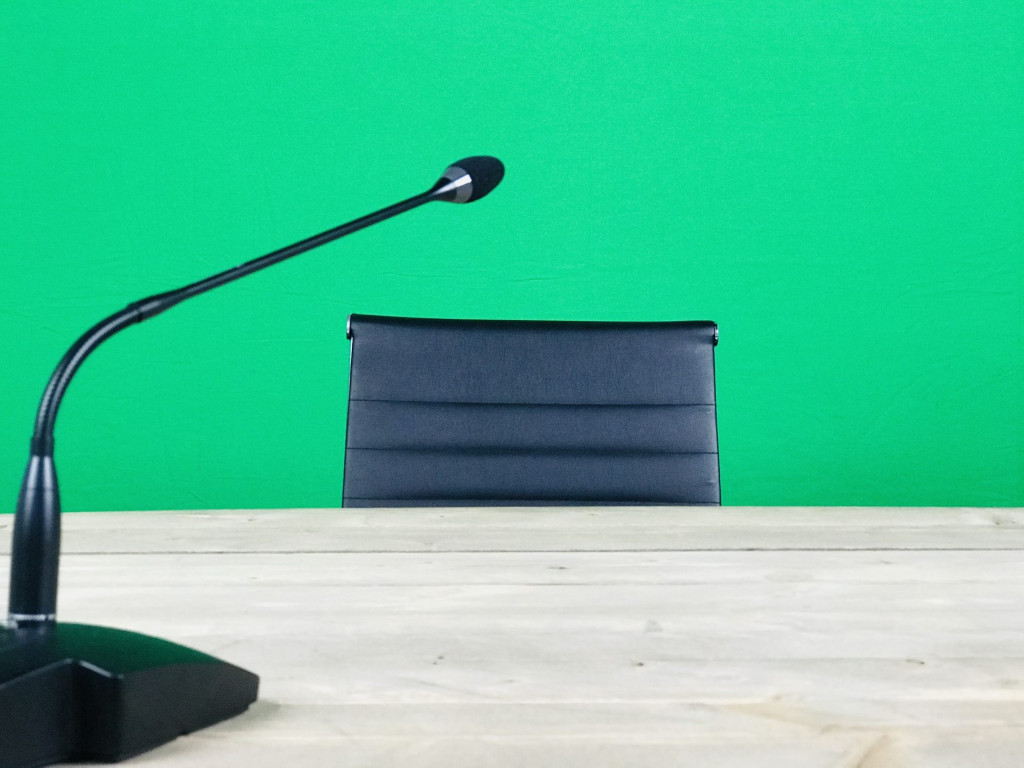 * Green screen: omgeving/achtergrond naar eigen voorkeur aanpassen

* Geluidsstudio: uitstekende geluidskwaliteit voor het opnemen van podcasts
Huur een webinar studio op eigen locatie
Omdat we begrijpen dat Den Haag voor jou misschien wat ver is, hebben we geïnvesteerd in een pop-up studio. Deze kunnen we bij jou op kantoor of op een locatie andere locatie eenvoudig opbouwen. Het enige wat we nodig hebben is een vaste internetverbinding; de rest regelen wij.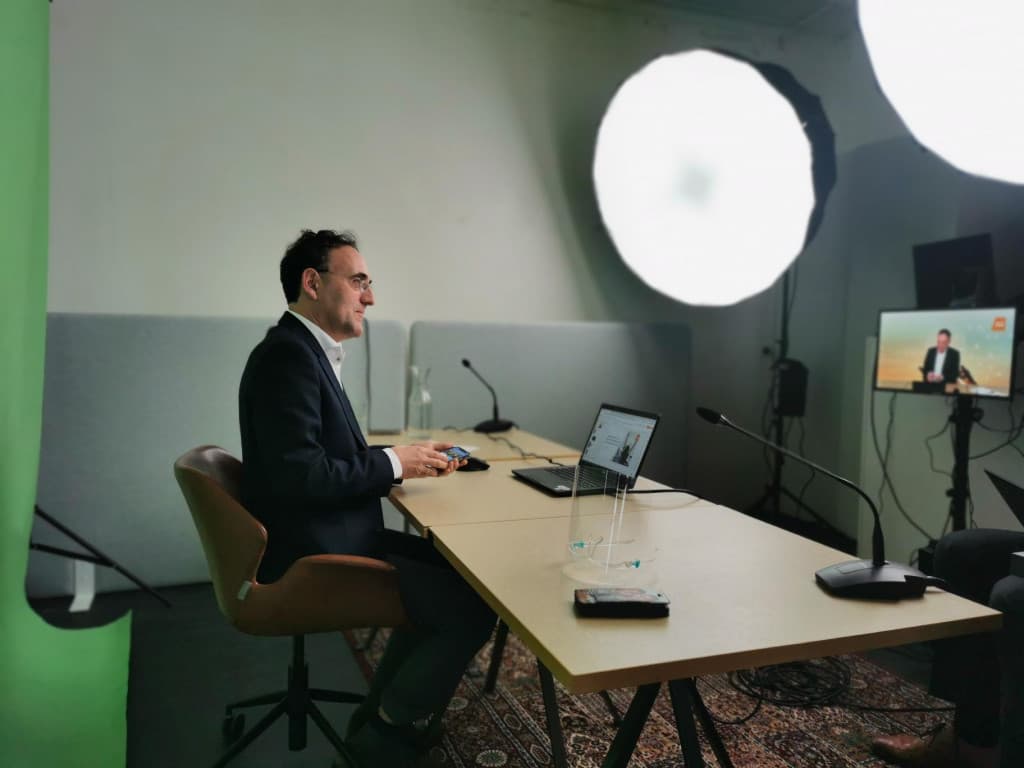 * Portable studio: flexibele studio opgebouwd in slechts één uur
Professioneel beeld- en geluidsapparatuur 
Naast professionele apparatuur beschikken we ook over zeer ervaren content creators die onder andere voor grote merken als SAP, Oracle en Visma Raet live sessies of grootschalige webinars verzorgen. Een sessie in onze studio komt altijd met:
Technische ondersteuning;
Professionele apparatuur;
Studio decor;
Verse koffie;
Gratis parkeerplekken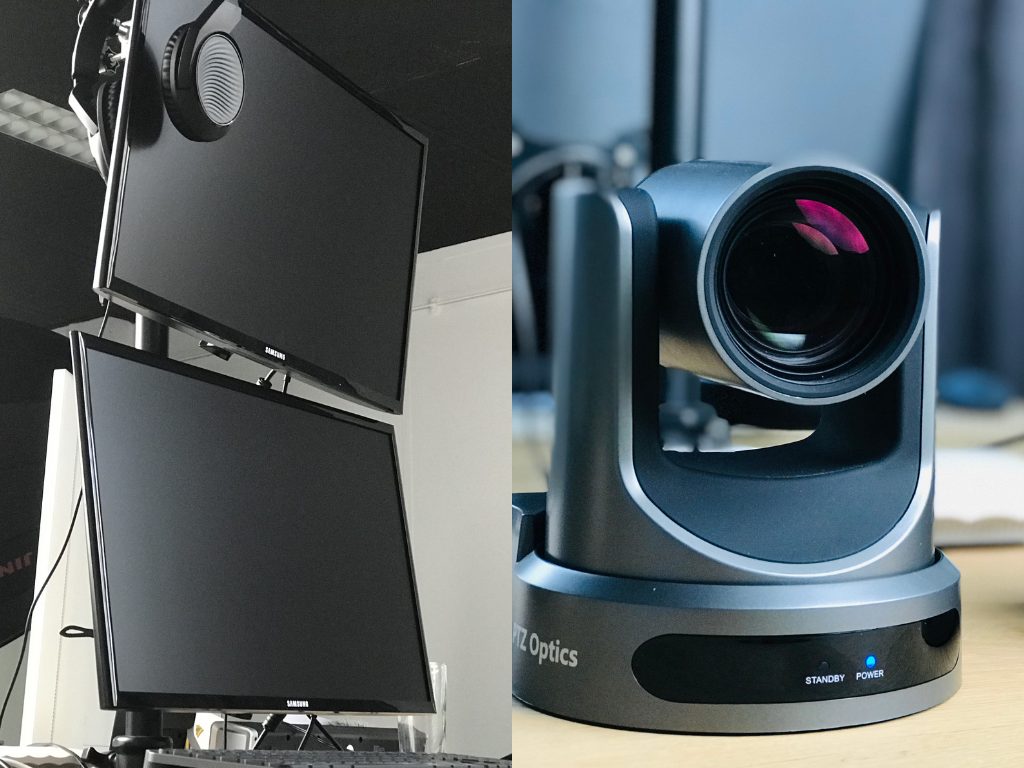 * Professionele apparatuur: voor optimaal beeld en stemgeluid
Interesse? Laat je gegevens achter!